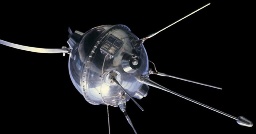 Description
There is a planet in the galaxy. Once upon a time, it used to be beautiful.
It is a war-torn wasteland now. The species that inhabited it are long gone but the ruins hold their knowledge.
The planet has been under the rule of an alien empire for a century. They still find new things.
---
I do not own the image. This is a one-shot.
Nothing's been added yet!
Come back later when there's something to read.